Since there's so much discussion on just what the OSR is, and what the appeal of old-school gaming is in general, I thought it would be an interesting exercise to take a look, in depth, at just what led this particular gamer (me) to, or back to as the case may be, old-school games.
Warning:

I delve into some pretty nerdy territory here, so read with caution!



I got started in RPGs in the late seventies after spotting a
group of guys
with some cool miniature figures. From there, I played B/X all through middle school, with a seemingly endlessly revolving group of players. We used Judges Guild's Wilderlands of High Fantasy, which was to be had exclusively from the local hardware store.
In high school, me and a couple of friends joined up with a long-standing group playing AD&D, and played that exclusively through graduation. This was my first experience with long-running campaigns, and serialized modules. And despite some ridiculously over-the-top Monty-haulism early on, my first experience with some cool, gritty, nasty, realism in gaming.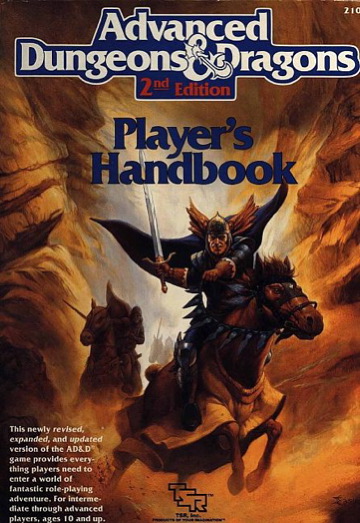 Soon after that, it was on to college roughly the same time that AD&D 2E appeared. College was a great time for gaming, with plentiful home games, as well as a long-running campaign via USF's official gaming club, the Adventurer's Guild. This was both one of the most entertaining periods of gaming for me, and the beginning of my dissatisfaction with how D&D was changing. A snapshot of my "game shelf" in 1988 compared to 1993 would have looked vastly different. The 1988 version featured a "blue wizard" cover 1E AD&D Players Handbook, a couple of Dragon Annuals, and a long row of Elric, Lankhmar, and Thieves World books (which I considered to be gaming materials at the time, and would come to do so again).
Fast forward to 1993, and the game shelf now has a 2E PHB, a 2E DMG, a giant ring binder 2E Monster compendium, a row of "Complete" books about the various races, a row of "Complete" books about various classes, a row of boxed sets detailing the minutae of the Forgotten Realms, and a row of various other campaign settings. Gone were the pulpy novels of my youth; now in their place stood "official" TSR novels set in Greyhawk, Forgotten Realms, Dark Sun, Dragonlance, etc, along with the rising tide of Tolkein knock-offs like Shannara, the Belgariad, and so on. Again, I very much enjoyed all this at the time, or at least I thought I did. It wouldn't be until much later, upon reflection, that I realized how much my consumption of these never ending supplements and chain-novels were fueled by a never-satisfied need to find some real quality.
Every month there was a new pile of stuff to get.
Compared to the "old days", this was a time of unprecedented character customization. No longer did one roll 3d6 six times, in order, pick the class you qualified for, and go from there. Now, you could develop your character concept before you ever even touched the dice. Abilities could be arranged and customized to suit your concept. Then you selected the optimal selection of non-weapon proficiencies, then pored through the "complete" books, selecting the best "kit" to match your concept, weighing the various bonuses and benefits against their attendent penalties and restrictions. Then you could sift through the
reams
of campaign setting material, looking for that region or subrace that got you
still more
bonuses and benefits.
It was fun stuff. It was engrossing. It appealed to the collector in me, the math junkie in me, gave me a way to stack the odds in my favor. All before I even sat down at the gaming table. In fact, it wouldn't be too far off base to say that a large part of my gaming experience in the 90's took place somewhere between Waldenbooks and that game table. And once
at
that table, communal world-building had long since taken a back seat to having an encyclopedic knowledge of the published campaign setting. We were all very concerned with keeping up with the "canon" of the Forgotten Realms, what was to be gleaned from the latest boxed-set, supplement, or novel.
Compare that to my early days of Judges Guild, where you had to fill in a lot of blanks. Or my high school games, where it was considered a cardinal sin for a player to even peek through the Greyhawk Gazeteer or DMG, much less own them.
Years later, I would come across one of my favorite Gygax quotes: "Character background is what happens between levels one and six". In the mid-90's I would have scoffed at that. Character background was a complex combination of min-maxing, campaign setting knowledge, and pre-planned series of modules.
By the time I got sick of it all and quit gaming, I didn't even realize what I was sick of.
Or, more accurately, what I was missing.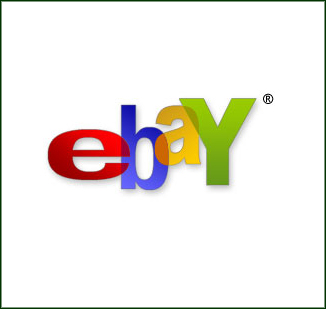 Enter the rising popularity of a little website called "EbaY". It was inevitable that I check it out eventually, if only to see what all the fuss was about, and inevitable that some of the first things I would look at for auction (after vintage Star Wars figures, of course) would be D&D stuff. It was strangely compelling to see images of "Demon-statue" 1E PHBs and the covers of all the great Judges Guild books of my adolescence. Out of a fondness for the evocative art and desire to reread this stuff, I started ordering. And ordering.
But actually
using
that stuff again?
Up Next
- Part 2: My Own Personal OSR.