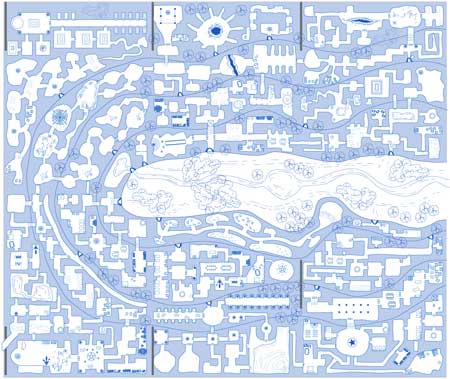 So what do you get when you cross
S&S Greyhawk
with
0one Blueprints
'
Caverns of Chaos
?
I can't decide.
I want to make a 1-3rd level adventuring locale for S&S Greyhawk. That means no orcs, goblins, etc. Degenerate humans are the default "humanoid hordes" in S&S Greyhawk. Monsters are big, dark, scary, and usually the product of an unkind sorcerous ritual or a debauched experiment.
Undead are cool, too.
I'm thinking Howard, Vance, Lovecraft; all mixed together for a nice introductory meatgrinder, with plenty of mysteries, traps, and just plain weird things to look at when not fending off howling cultists and giant serpents.
Help me pick between these:
1. Baleful Caverns of the Mind Lord
2. Lost Valley of the Obsidian Throne
3. Sinister Caves of Kor-Kuros